Public Art Commission and Downtown Fort Wayne Celebrate an Addition to the Ukraine Sculpture in Downtown Fort Wayne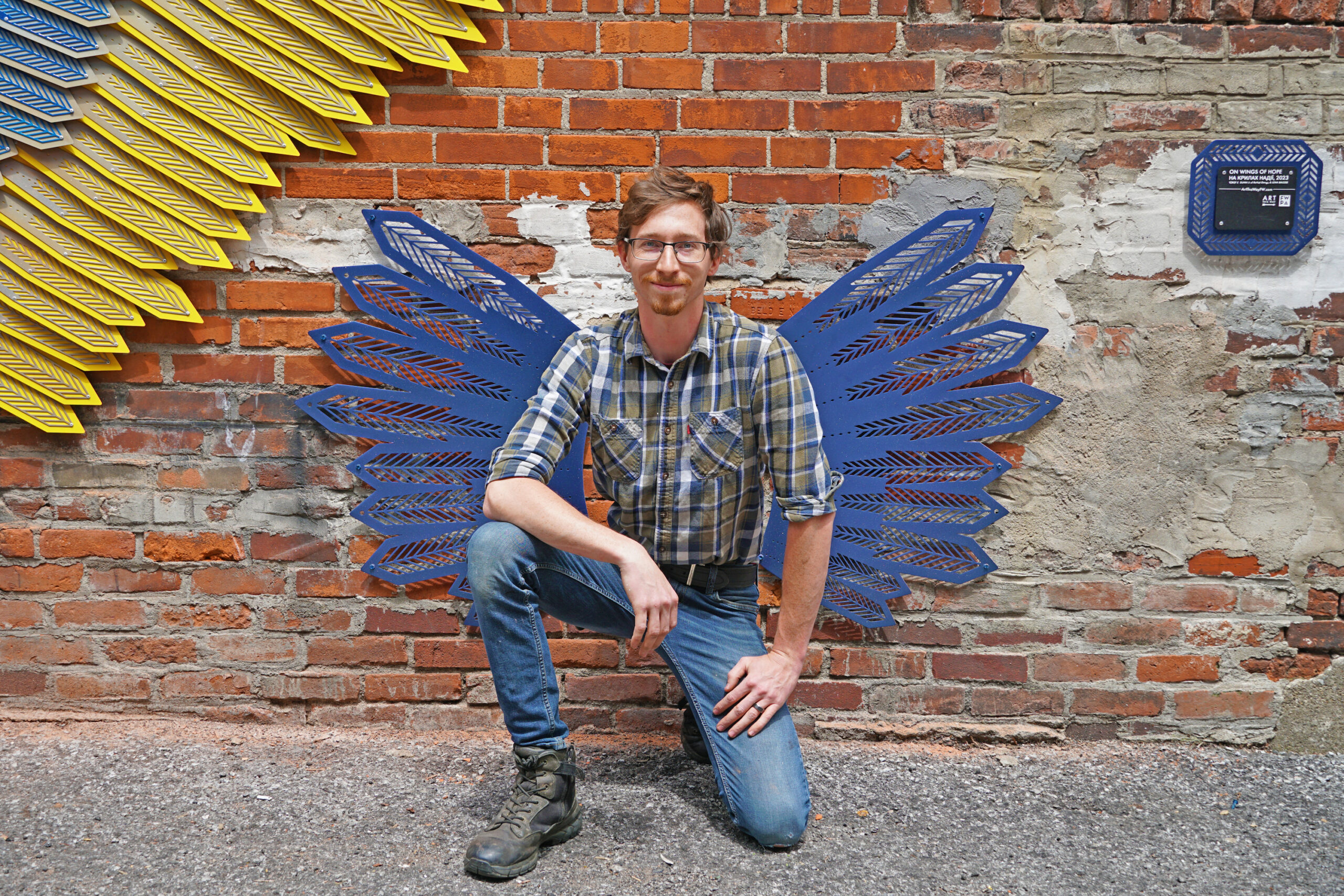 FORT WAYNE, Ind. – Art This Way, a program of Downtown Fort Wayne, is excited to share that the designer of the Ukraine Sculpture is adding another experiential element to the piece installed in January 2023. A small set of wings will be added to the right of the main sculpture, allowing pets and people the opportunity to pose.
Designer Torey E. Dunn II of ReVolt Design with Midwest Metal Products, in collaboration with local artist and designer Lena Balger of Arts United, created the over fifteen-foot-wide piece. Balger is a Ukrainian immigrant who worked closely with Dunn to incorporate significant Ukrainian symbolism into the work "Na Krylah Nadi," translating to "On Wings Of Hope." This title was inspired by the poem "Contra Spem Spero" by the famous Ukrainian poet Lesya Ukrainka.
The sculpture's unique design encourages the public to engage with the artwork. The signage allows visitors an opportunity to help Ukrainian refugees by donating through the Fort Wayne Sister Cities International website, FortWayneSisterCities.net.
The sculpture was installed on the south façade of 814 Calhoun Street, Fort Wayne, IN 46802, on the side of the Dash-In restaurant within the Bill Blass Runway. The new miniature sculpture will add another interactive element to the space saturated with public art. This latest public art installation is intended to act as a symbol of peace, and it adds more diversity to the evolving urban landscape of Downtown Fort Wayne.
Art This Way was pleased to partner with the Public Art Commission (PAC), City of Fort Wayne, Arts United and Fort Wayne Sister Cities International on this project. The Fort Wayne Public Art Commission (PAC) fully funded the Ukraine Sculpture project.
For more information and to follow along with updates on this project, please go to ArtThisWayFW.com.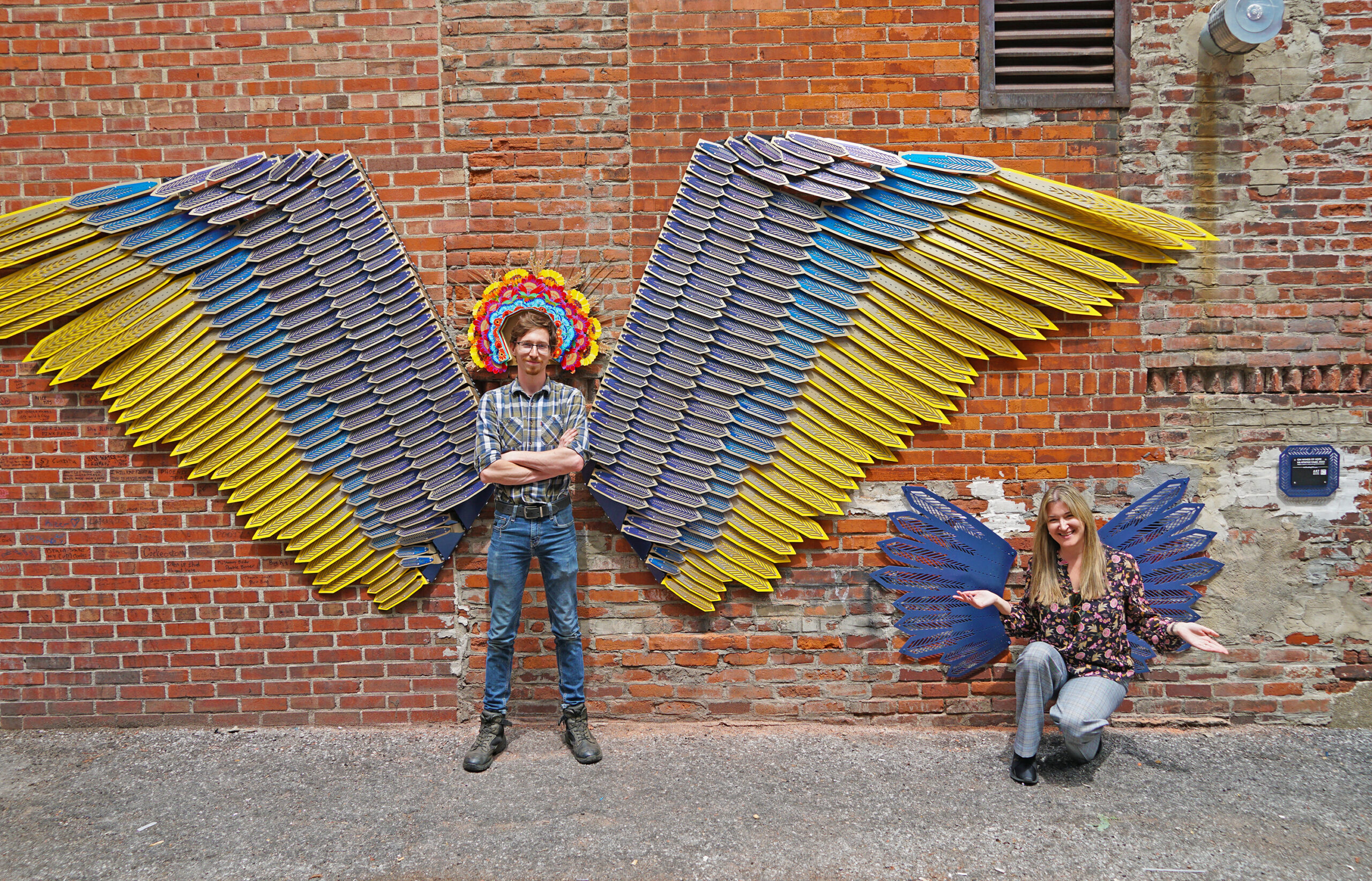 For Immediate Release:
Tuesday, May 16, 2023
Contact: Preston Wallace, Director of Marketing
260-203-1291
[email protected]