Art This Way: About Us
This project is inspired by the late Christy Landrigan. Christy was passionate about improving the walkability and overall experience of Fort Wayne, Indiana. Her fellow Lincoln Financial Group employees collected money to do something to honor her memory. Keeping in mind Christy's love for art and her community, the Fort Wayne Downtown Improvement District worked as a liaison between property owners, the artists, and Friends of Lincoln Financial to orchestrate the purchase, commission, and installation of five pieces of public art in a pedestrian alleyway. Christy is the spark that brought about these public art installations, and The Art This Way Alley Activation project hopes to further expand on this non-traditional public art gallery.
Art This Way is a volunteer run organization. We operate under the umbrella of the Fort Wayne Downtown Improvement District. We are grateful that the Fort Wayne Downtown Improvement District chose to partner with local artists to develop this program. Art This Way works to raise funds and act as the liaison between property owners and artists to bring large scale professional art installations to Fort Wayne. All projects are on private property, and we are grateful to the local business owners who have encouraged us and allowed our program to thrive.
Quality inter-connectivity defines an urban experience and the overall livability and identity of an urban area. These spaces can have an active and dynamic role in our city's urban fabric IF we reinvent their purpose and maximize on their potential. We are working to do just that!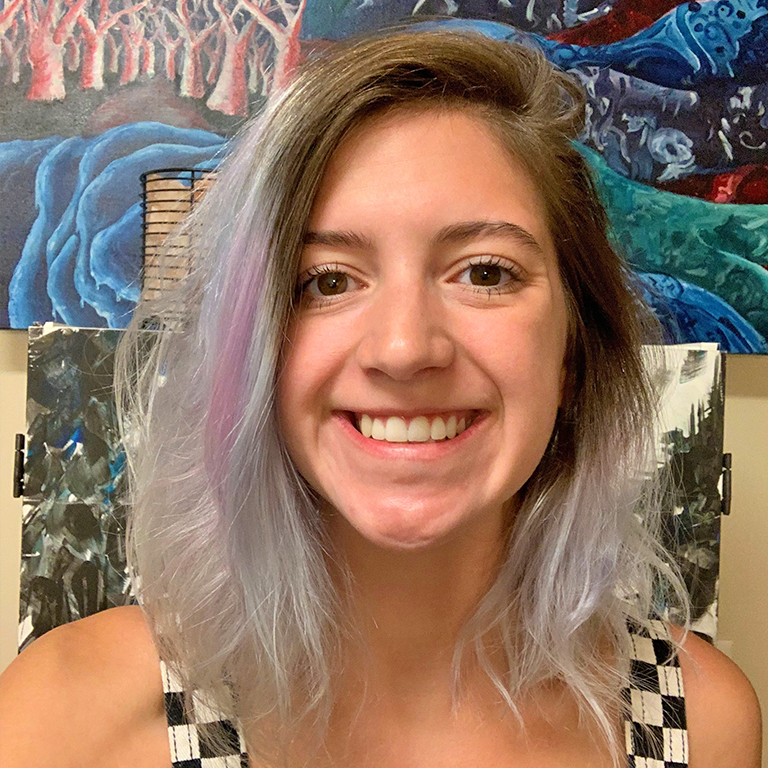 Skyler Charleston
Art This Way Intern
Student at University of St. Francis
Art This Way: Committee Members
Art Crawl Committee Members (past and present): Rachael Driscoll, Katrina Peaslee, Brett Frauhiger, Dave West, Frances Brooks, Katie O'Muireagain, Cassidy Hodges, Liz Boren, Lauren Coxen, Lyndy Bazile, Reagan Cook, Marsi Lawson, Kari Wegmann, Sandi Freeman, Alex Hall, Erica Tun, Donna Kaiser, Sandy McGill, and Lynette Scott.