Art This Way Selects a Local Artist Team to Install a Unity Mural Beside The Landing in Downtown Fort Wayne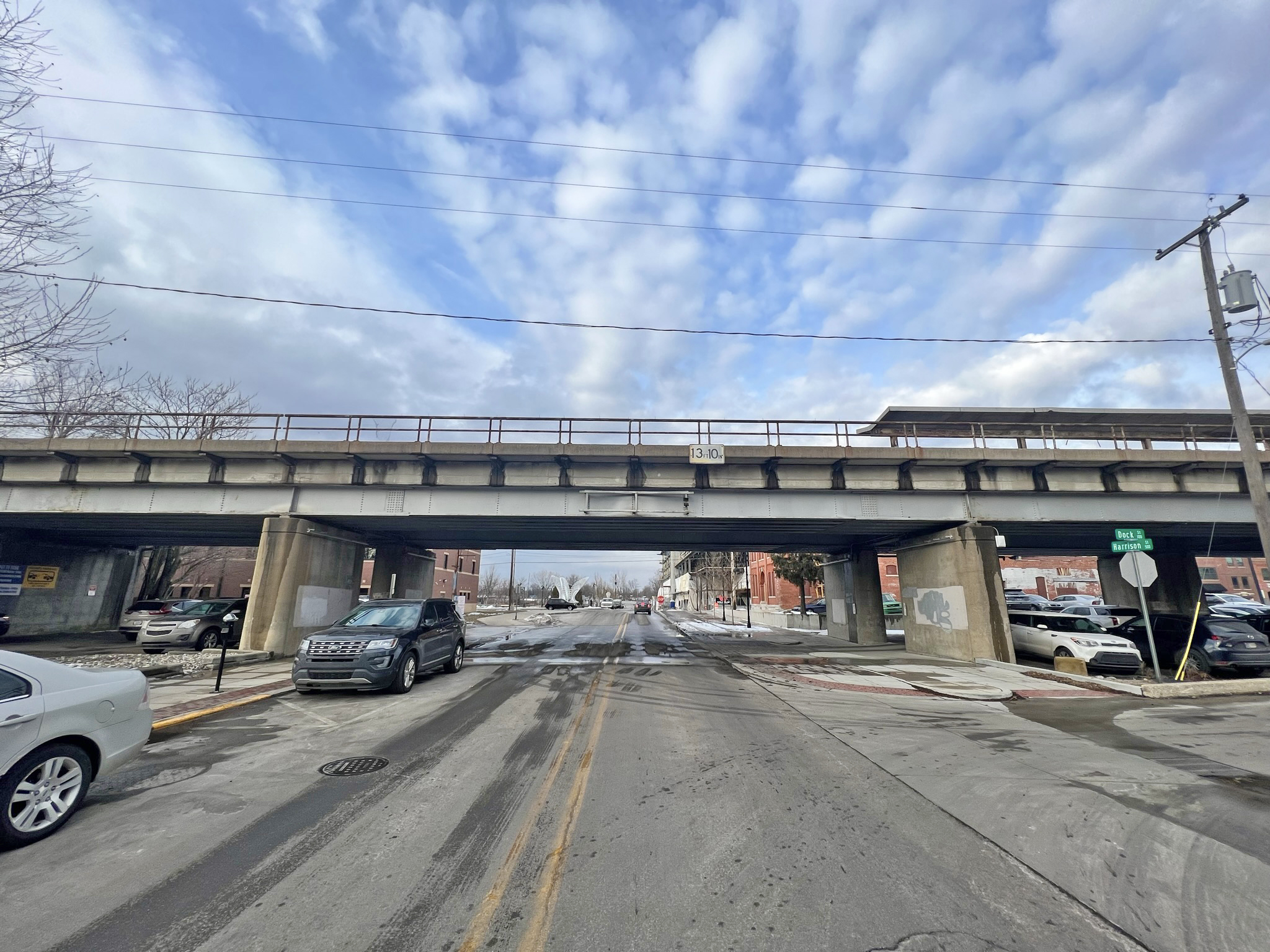 Art This Way, a program of Downtown Fort Wayne, is proud to announce the artist team selected for the installation of a Unity Mural near the revitalized cultural district, The Landing, in Downtown Fort Wayne.
Ivy Tech Community College art professors Jared Applegate and Erin Salyers have been chosen to design and install the mural this summer.
The Unity Mural will be located on the east and west sides of the railroad underpass at the 600 block of South Harrison Street, Fort Wayne, Indiana 46802.
This vibrant and uplifting public art installation will serve as a visual representation and celebration of Fort Wayne's diverse community. Downtown Fort Wayne is committed to cultivating, encouraging, and preserving a culture of diversity, mutual respect, and inclusion.
The Unity Mural will be approximately 4,000 square feet, covering the four cement pillars on the east side, two on the west side, and the solid retaining wall on the west side of the street.
Positioned within public parking and pedestrian spaces, the latest mural installation will serve as a gateway between The Landing and Promenade Park in Downtown Fort Wayne.
Local Fort Wayne business owners Tim and Cathy Beere of DeBrand Fine Chocolates have generously provided funding for this project.
"As lifelong residents of Fort Wayne, we've been very blessed by the support for our business from this community," said Beere. "Having gotten to travel a lot, we've also grown to appreciate our city more and more over the years. In conjunction with all the ongoing improvements to our Downtown, Cathy and I are truly excited to give this Unity Mural as a gift to our city and another enhancement to Downtown!"
This will be Art This Way's third public art installation to be completed in 2022.
Funding for this project is provided by Downtown Fort Wayne, Art This Way, and DeBrand Fine Chocolates.
For all interview questions, please contact Art This Way Manager, Alexandra Hall, at 260-417-5925 or [email protected].